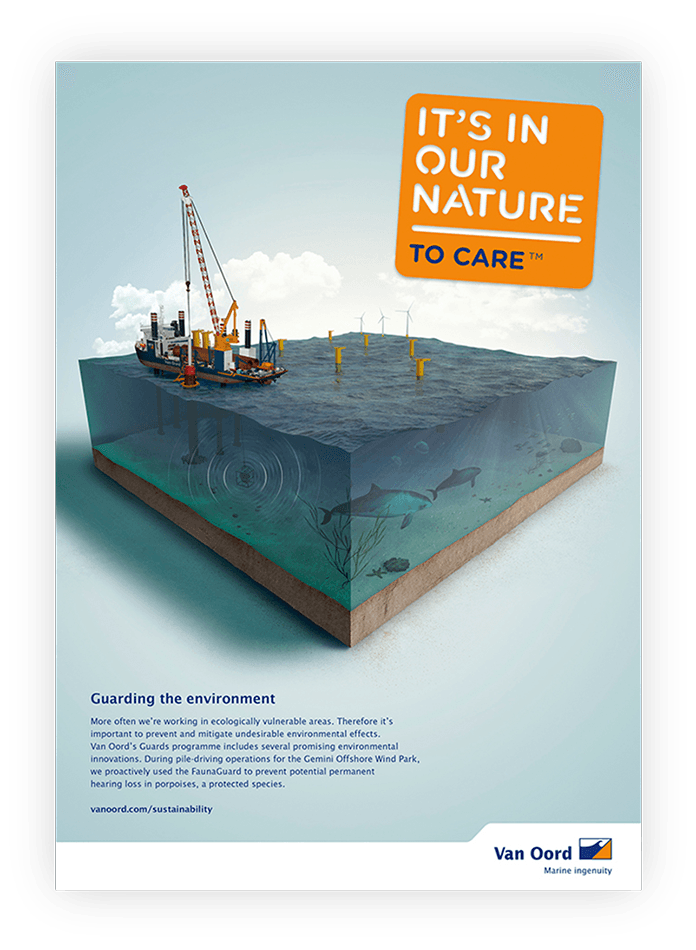 Guarding the environment
_
Advertising campaign for Dutch offshore contractor Van Oord. Working offshore has it's own risks and challenges, not least the effect it has on marine wildlife. To protect and help the marine world, Van Oord has developped different solutions including the FaunaGuard.
In the Northsea a large population of porpoise can be found, which are a protected species. During pile-driving operations for the Gemini offshore wind park, Van Oord proactively used the FaunaGuard to prevent potential permanent hearing loss in porpoises.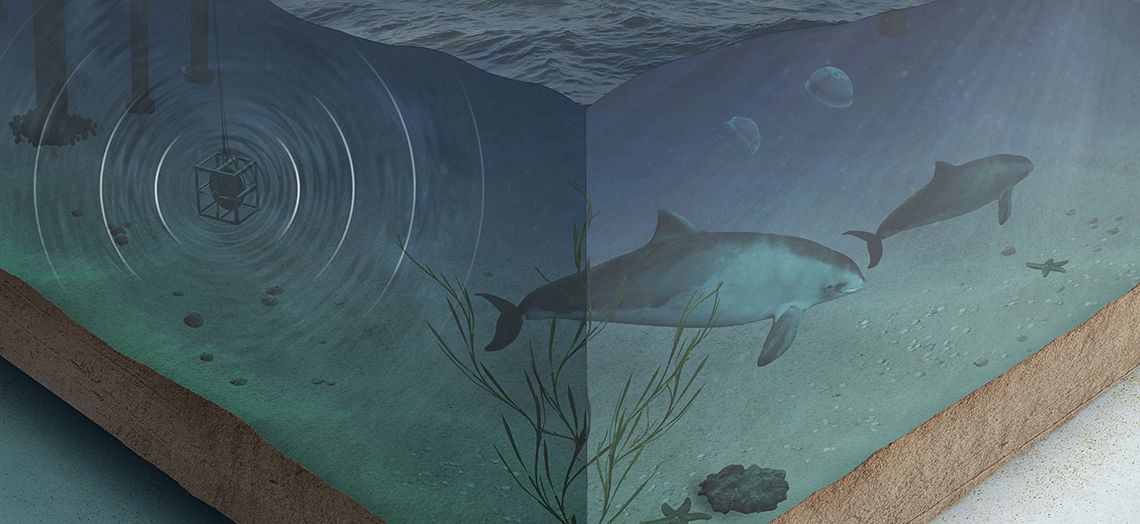 "Van Oord plays an active role in caring for the planet now and in the future by guarding the environment. We strive to minimise the potential negative impact of our work on the marine environment. Our smart engineers are continuously encouraged to develop more sustainable work methods and innovations."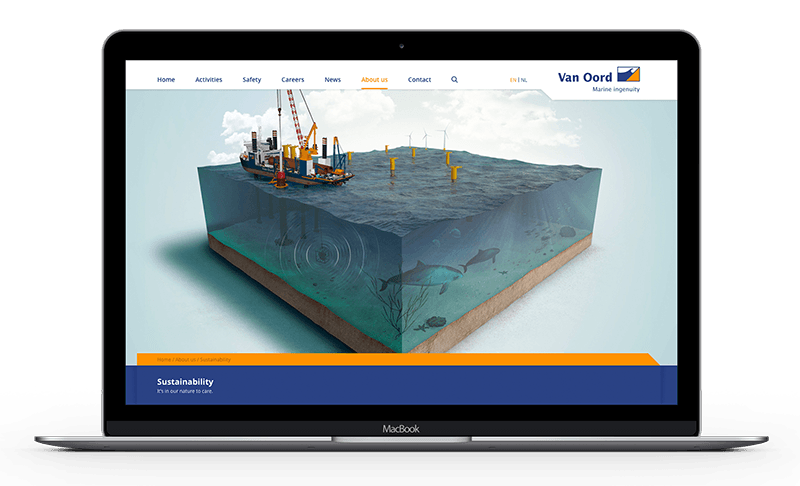 Designed by Victor van Gaasbeek, © wijZE